As if Seoul wasn't already saturated enough with things to see and places to visit, there's now reason to squeeze an extra day into your schedule. The reason? Museum SAN, located 2.5 hours drive south west of central Seoul.
On top of mountains within a ski–and-golf resort may appear an unusual location, but it's intentional: Museum SAN was founded with the philosophy to 'disconnect to connect,' so offering a relaxing and introspective environment naturally meant getting out of the Futurama-esque capital.
The architecture is a classic Tadao Ando, with exposed concrete and sharp edges playing with carefully calculated light and vista. The meditative atmosphere brings out styles and colours of contemporary Korean art collection that Western art lovers might be unacquainted with.
The dazed state one might reach upon entering the stone garden is met with a sudden flood of light from the sky; piercingly clean air (a luxury item in Korea); and layers of mountaintops as far as the eye can see.
At the end of the garden is the James Turrell Collection. Visitors in small groups accompanied by a guide can enter the underground structure, which was specifically built to house five of Turrell's most representative works.
San means "mountain" in Korean but at the Museum SAN, it also stands for Space Art Nature. At this museum, the three elements come together to create an experience as surreal as Ando's vision of a garden museum in the sky.
http://www.museumsan.org/enewweb/
Museum SAN Seoul
260, Oakvalley 2-Gil, Jijeong Myeon,
Wonju-si, Gangwon-do, South Korea
+ 82 33 730 9000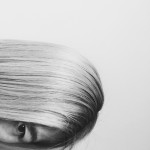 Ari is a Londoner/Seoulite with lots of lists like books to read, films to watch and places to visit, to name just a few. She's on a quest to cross them off one by one and along the way wear beautiful clothes, see wondrous art and drink good coffee.
(All images courtesy of Museum SAN Seoul.)
The post Art Find: Museum SAN Seoul appeared first on Melting Butter.