Modern Society London is a minimalist cafe and thoughtfully edited contemporary concept store, all housed under one roof.
Following a valuable job in finance, Nazifa Movsoumova, the young founder of Modern Society, set off to travel the world, launch a series of global pop-ups, sought out creative inspiration from artists, photographers and designers and started her curated collection of lifestyle products that you can find at the shop.
A destination boutique; Modern Society is a hub for both local and international independent brands reflecting Nazifa's personal aesthetic of timeless meets trendy. A careful curation of women's and men's clothing and accessories, jewellery, home goods and photographic prints intentionally arranged within the store's vintage furniture, are amongst some of the worldly treasures you'll find at Modern Society.
Modern Society brings the concept of retail therapy to life: let the façade of a chic café draw you in through the window reflection on Redchurch Street, and succumb to this diverse shopping experience, espresso in one hand and an Alighieri x Modern Society Lunar collection necklace in the other.
Modern Society London
33 Redchurch St.
Shoreditch, London E2 yDJ,
United Kingdom
+44 20 7729 0311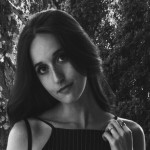 Riley is a graphic designer and travel writer presently living and working in Toronto. Currently making her way through the graphic arts world with a strong interest in layout design and a passion for minimalism. Riley is always planning her next visit abroad, seeking out the hidden gems in every city and sharing her findings on her website for curated city guides, Travelling Again.
(All images courtesy of Modern Society London.)
The post Concept Store Find: Modern Society London appeared first on Melting Butter.