Alex Eagle's eponymous studio store in London's SoHo offers additions to all aspects of a shopper's life, edited under the discerning eye of creative director Alex Eagle. This store offers shoppers a curated selection that goes far beyond fashion, with objects to compliment any sophisticated home, art or music collection. Shoppers can browse through racks of high-end fashion brands such as Lemaire, NU Swim, as well as Eagle's own fashion line and collaborations with Maison Labiche and New & Lingwood. Alex Eagle Studio is also home to tasteful homewares designed by The Salt Range, Tortus Copenhagen, Castor Design, and select emerging design studios like .Feldspar.
A luxurious and inviting space, styled with a polished elegance paired with rustic edges and a touch of quirkiness, Alex Eagle feels like an open home, a boutique, and a gallery meshed into one.
The studio-slash-store also hosts a spacious private event venue, a luxe lower ground furniture gallery, and an exclusive corner for all things health and beauty. Alex Eagle Studio is paving the way for a new future in retail that values experience, giving visitors a space to be inspired and to feel at home in.
Alex Eagle London
6-10 Lexington Street
London W1F 0LB
(Feature photo via WSJ, all other photos courtesy of Alex Eagle London)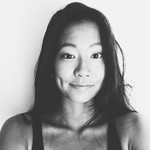 Emily is Melting Butter's new editorial and experiential events intern. She grew up in Shanghai and now lives in New York City, pursuing a Media, Culture, and Communications degree, on paper and in life.
The post Cool Shop Find: Alex Eagle Studio London appeared first on Melting Butter.