In a city of Baroque architecture, Valletta Vintage Malta is a carefully blended marriage of old and new by Chris and Anna Briffa. Malta native and son of a talented carpenter, Briffa – an architect – converted his former studio into the collection of rooms which compose the hotel.
The 16th century townhouse is now comprised of three vacation apartments, each located on a separate floor with a mix of local art and mid-century vintage pieces throughout. The three apartments – Library, Atelier and Gallery – also share a rooftop terrace.
Each telling their own unique story, the south-facing, sun-drenched rooms also provide modern commodities such ILLY coffee machines and pods. The Library, overlooking Fort St Elmo, offers inspiration among contemporary art books and design magazines. Atelier is located on the second floor and is reminiscent of Briffa's old workstation: Maltese floor tiles paired with lightweight steel and timber objects. On the top floor lies the Gallery which houses a regularly updated collection of artwork by local artists.
Two other properties are also available to Valletta guests: the bigger Retro Pad is located nearby and features a gallarija (the traditional Maltese balcony), a point of pride for Chris and his father. For those curious to explore the medieval windings in Birgu (a 15-minute ferry ride away), the Hideout is pied-á-terre perfection. Dine nearby at the Harbour Club, another of Briffa's projects, converted from a 1712 warehouse that overlooks Malta's renowned Grand Harbour.
Valletta Vintage Malta
179 Republic St
Valletta VLT1118, Malta
+3 56 7971 8083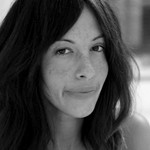 Reemé is a creative director based in London. After a few years working as a freelance fashion stylist, she now produces content and events for landowners, agencies and brands. Destinations that blend hospitality with retail excite her most. @reeme
(All photos courtesy of Valetta Vintage Malta.)
The post Design Hotel Find: Valletta Vintage Malta appeared first on Melting Butter.