Nestled in a tiny courtyard in Neal's Yard, 26 Grains London is a heavenly little slice of Scandinavia in the heart of London's Seven Dials neighborhood.  
Simple and delicious offerings include all-day breakfast dishes like porridge and smoothies, sweet snacks and health-conscious lattes (think turmeric and matcha), and a small selection of wine and beer served from morning until evening. 26 Grains' purpose is to serve wholesome and comforting grain-based dishes with a Hygge influence. 
Owner and self-proclaimed grain enthusiast Alex Hely-Hutchinson explores innovative combinations of flavors in her dishes, each offering a fresh riff on classic comfort food. Her menu is a hybrid of Danish cuisine and English nostalgia, an outcome of the year she spent studying in Copenhagen. 
26 Grains fully captures the spirit of the simple pleasures of coming together and sharing food amongst good friends. Snag a stool, a spot on a rustic wooden bench or on the patio that spills out into the courtyard, and enjoy the respite from festive Covent Garden in this charmingly informal, relaxed and homey space.
26 Grains London
1 Neal's Yard
Covent Garden, Seven Dials, London, WC2H 9DP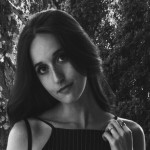 Riley is a graphic designer and travel writer presently living and working in Toronto. Currently making her way through the graphic arts world with a strong interest in layout design and a passion for minimalism. Riley is always planning her next visit abroad, seeking out the hidden gems in every city and sharing her findings on her website for curated city guides, Travelling Again.
(All images courtesy of 26 Grains London.)
The post Restaurant Find: 26 Grains London appeared first on Melting Butter.