Located on the top floor of Hong Kong's new V Point building in Causeway Bay sits Alto Bar & Grill, an exceptionally designed new lunch and dinner destination overlooking Hong Kong Island and extending out to Kowloon.
With an abundance of brass and marble fittings and stellar 180˚ panoramic views, it's hard not to be impressed. Recently opened in July 2016, Alto serves a contemporary grill led by Michelin-trained Executive Chef Michael Boyle, who prepares a French-Asian cuisine with the uncomplicated menu presenting Black Truffle Pappardelle, Parisian Gnocchi, and Seared Scallops to name a few. Each ingredient is sourced for it's quality, and even includes offerings of Australian leg of lamb, Japanese Wagyu Beef, and Argentinian Grass Feed Beef.
As General Manager Vinay Bahl greets you, warmly attentive with a hint of wit, you know that your time at Alto will be unique to the rest. The main entrance presents the lunch buffet table, alongside the main seating area of booths and tables. To the left, you'll find Alto's private dining area that seats 12-14 guests and a mesmerizing view of Victoria Harbour whilst falcons fly by at the same altitude.
Alto Hong Kong holds one of the most captivating entrances, due to the rose gold brass pendant lighting that certainly dominates the space, yet compliments the high ceilings and light wooden floors. The interior was designed by Tom Dixon's company, Design Research Studio; their contract arm focusing on high profile interior projects and commissions. Here at Alto, you'll find almost the whole range of Tom Dixon products, from the seats to the cutlery and crockery, and even light fittings. Additionally inspired by alchemy and natural elements, see an interiors theme of blackened timber table tops, brass fittings, green marble, and terrazzo stone alongside charcoal (shou-sugi-ban) walls.
Playing lightly in the background, a soundtrack of jazz, pop, and soul classics accompany guests' conversations, which create the unpretentious and enjoyable atmosphere in the restaurant. Come for lunch, a weekend brunch buffet or an evening dinner that would surely impress and not break the bank.
At night as the city turns to neon, the city skyscrapers showcase a romantic cityscape and you can't help but feel that this is indeed (second wave film director) Wong Kar-Wai's big city.
http://www.diningconcepts.com/restaurants/ALTO
Alto Hong Kong
V Point, 18 Tang Lung St
Causeway Bay, Hong Kong
+852 2603 7181
This article comes in cross-collaboration with our friends at Champ Travel.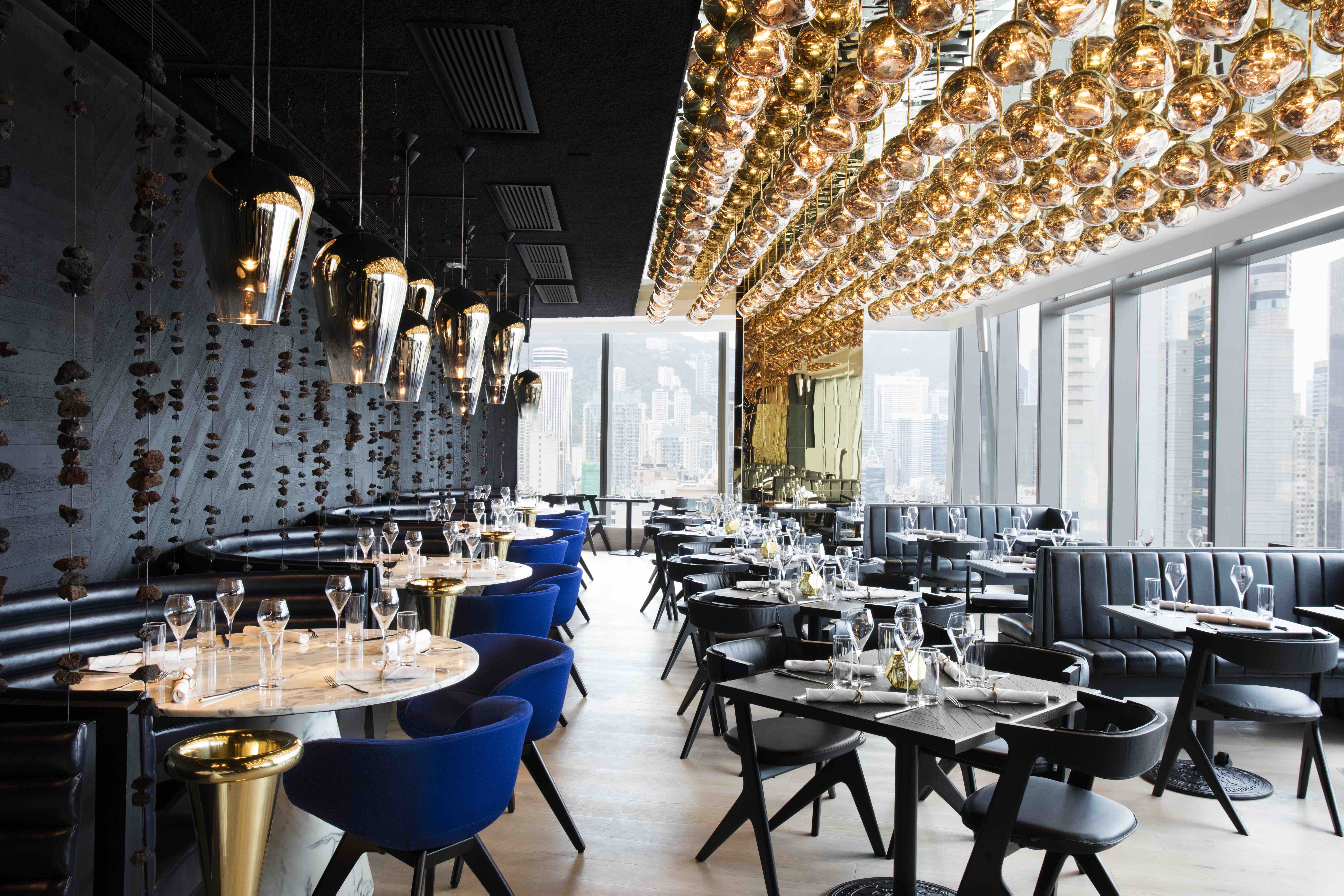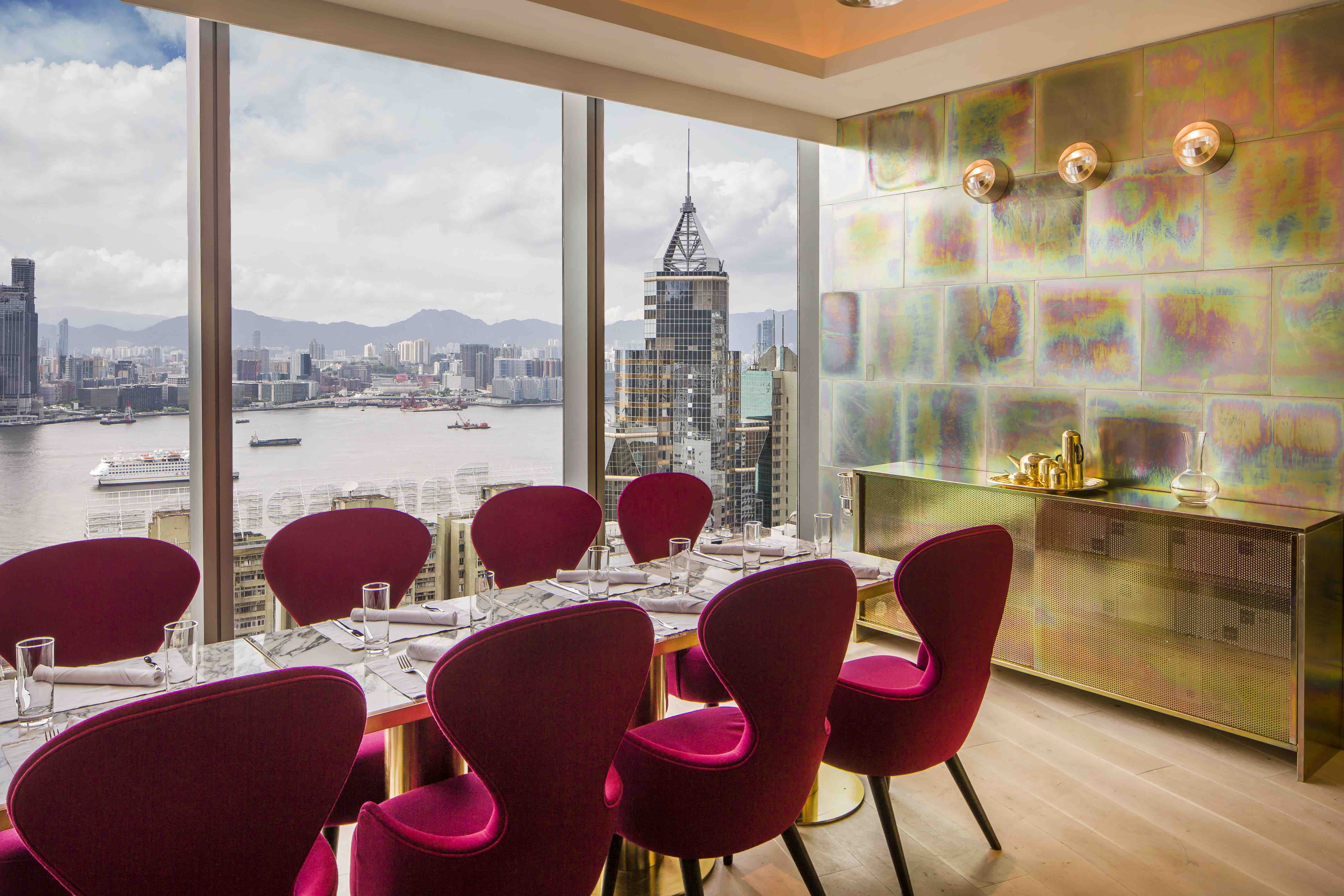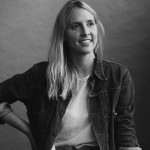 Joanna is the co-editor and founder of Ala CHAMP Magazine, a London and Tokyo-based biannual printed publication focused on curiosity and investigations into creativity and cultural insight. She is Tokyo-based, and co-founder of agency Champ Creative where she is Art Director and Producer, and is a contributing writer for various publications in travel, art, architecture and design.
(All images courtesy of Alto Hong Kong)
The post Restaurant Find: Alto Hong Kong appeared first on Melting Butter.