Modern Chinese above a pub: not necessarily the first thing Sydneysiders might think of for dinner. But East London, the restaurant that sits atop the London Hotel in Paddington, might just change their minds. The second-storey restaurant watches out over a four-way corner in the eastern neck of the inner-city, between jacaranda trees, Victorian terrace homes and a sprinkling of boutique stores.
Start with the food: servings are generous, and flavourful. Velvety wonton folds swaddle water chestnuts, bug and prawn meat, dressed with a mild Sichuan dressing. The Kung Pao Brussels sprouts are smoky, grilled and slightly sweet, and topped with sliced almonds. (They're also dangerously moreish.) Cubes of crispy pork belly are served with a caramel dressing – notes of ginger and chilli, if you please – and pair well with a mound of fried rice, which is peppered with corn, prawn and rounds of fatty, nutty lap Chong. For dessert, it's a coconut-vanilla sago pudding, topped with lychees, mango and almonds.
The menu is very alcohol-friendly, best suited to a house cocktail or any of the G&T options. The Aloe Aloe – a Beefeater-based drop with elderflower and a touch of Aloe vera, served with shreds of cucumber and a few bobbing lychees – or an 'Aviation' gin and tonic (sprinkled with fresh lavender flowers and served with a slice of dried grapefruit) do the trick.
The youthful, locals-focused space is a medley of exposed brick, light whites and brass. A green marble-topped bar separates the dining spaces, a selection of high-top tables, booths and low-slung seating. The design, executed by Chris Grinham of Humphrey and Edwards Architects, channels the bones of the hotel with industrial lighting, crown moulding and original windows, offset by a collection of rice baskets along feature walls. Two atriums off the main eating area turn into private dining rooms, complete with retractable ceilings, for afternoon drinks or dinner on warm, summer evenings. Pass the sprouts.
East London Sydney
85 Underwood St, Paddington NSW 2021
+ 61 2 868 9774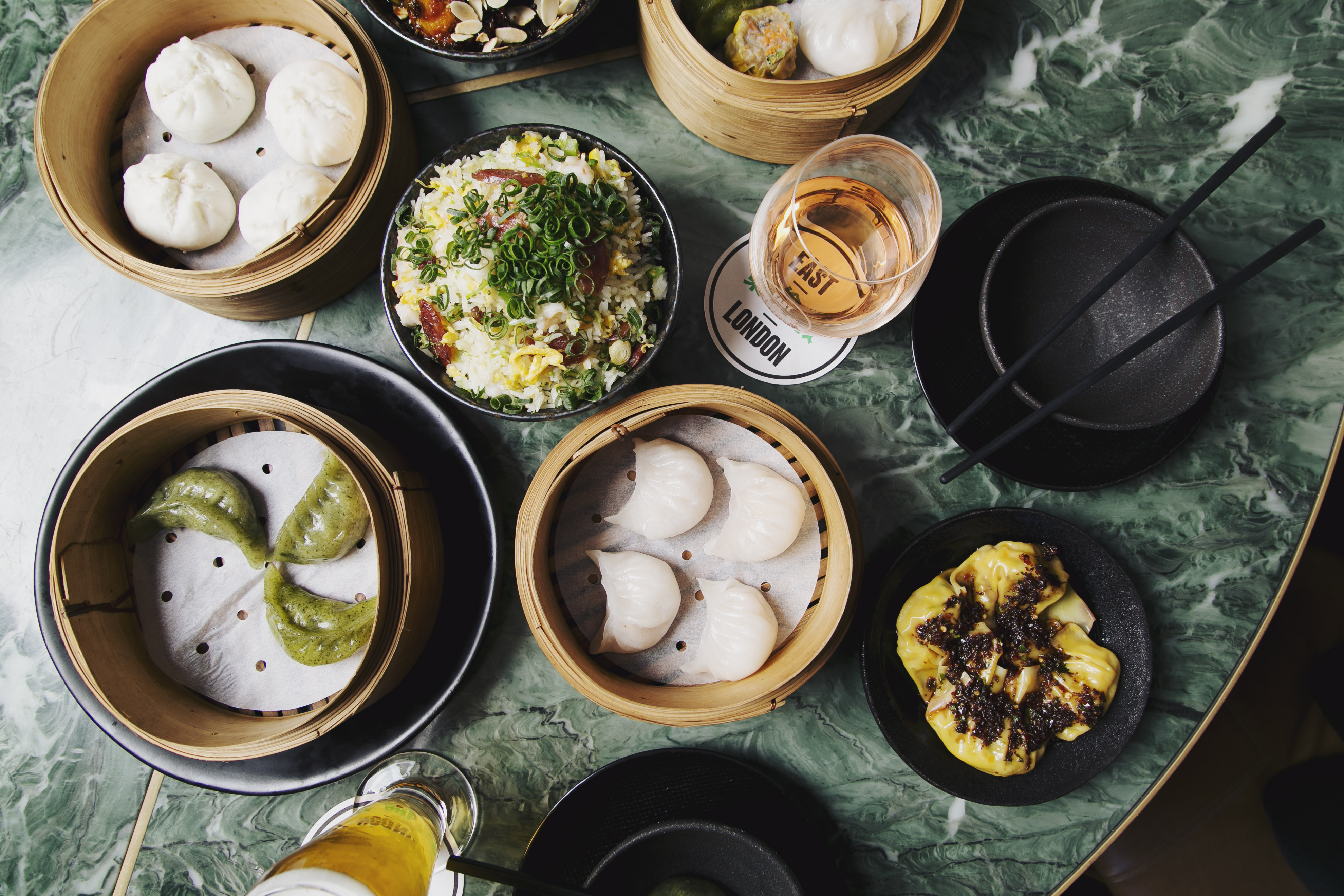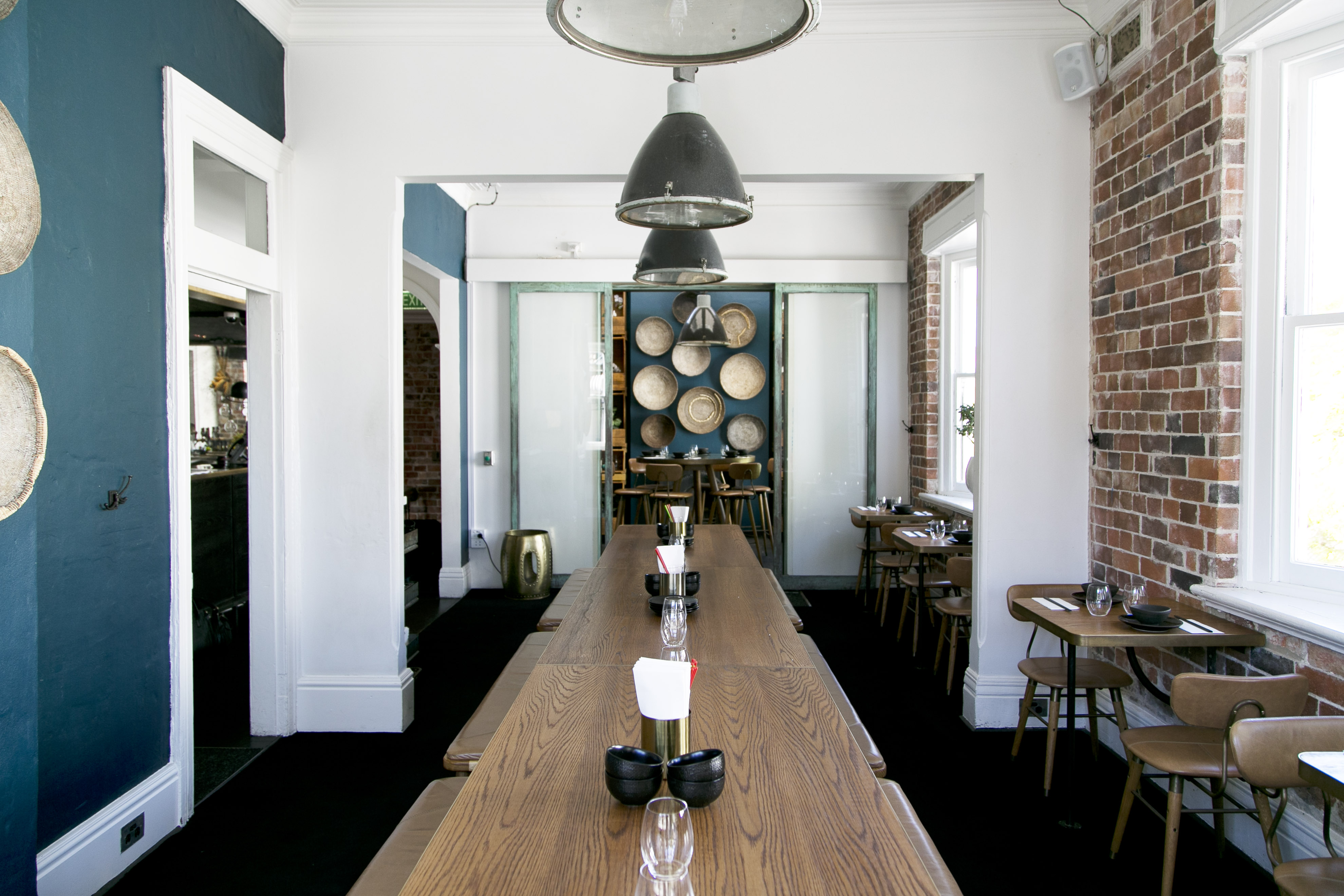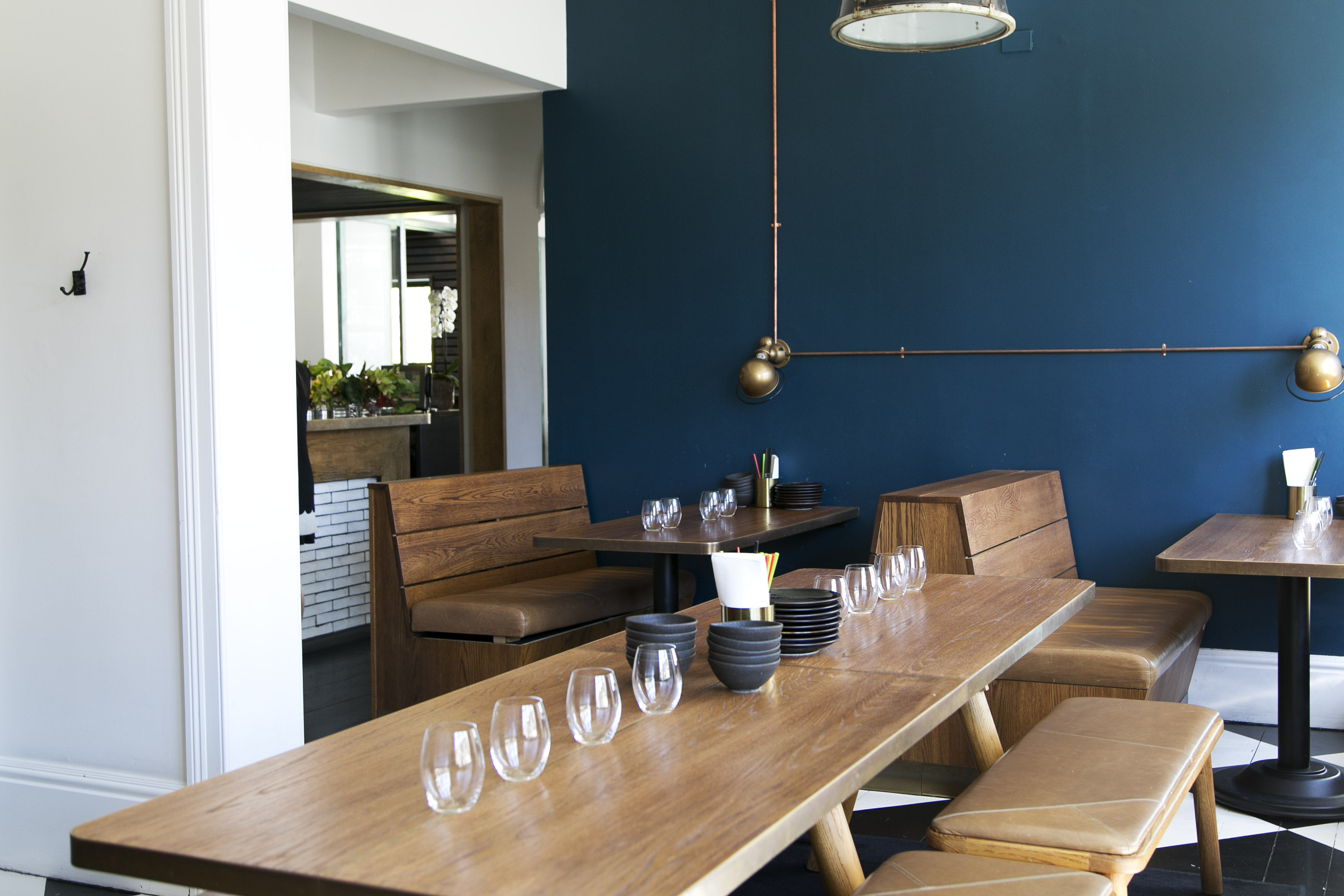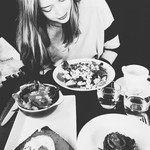 Riley Wilson is Melting Butter's Assistant Editor. A native Sydney-sider who grew up between Australia and the USA, with extensive travels throughout Europe along the way, she is also a freelance writer and editor, contributing to Broadsheet Sydney, The Sydney Morning Herald, and a variety of publications in Australia and overseas. She's deeply passionate about olives, oysters, postage stamps, and punctuation.
(Photos courtesy of East London Sydney.)
The post Restaurant Find: East London Sydney appeared first on Melting Butter.