Push through the struggle of parking uphill/downhill on the narrow streets of Ponsonby and you will not be disappointed with the plethora of cafes, bars, and restaurants on offer. Saan Auckland being one of them, is the brainchild of hospitality group, Comensa.
Led by head chef, Lek Trirattanavatin, the Saan menu consists of sharing plates inspired by his own childhood. The Northern Thai style dishes and recipes are passed down from his parents and grandparents; and this marriage of tradition with the freshest New Zealand produce, makes for an oh-so satisfying meal (as if Thai food could ever not be).
On entry, guests are greeted equally by top-notch Kiwi hospitality and the rich smell of the roaring custom-made grill. With generous seating options, from semi-shielded booths to seats at the bar, Saan's interior strikes a balance between being inviting and exclusive at the same time. The light wooden accents throughout the restaurant bring out the feeling of authenticity – a trait that Saan work hard (and do well) to communicate through their menu.
The must-try dishes are the Lon Phu Lim, soft-shell crab that is gently deep fried and served with pickled crab and coconut sauce, the Gaem Wua Sarm Ros, twice cooked beef cheeks with a spicy pickled chilli and tamarind sauce, and Moo Chiang Dao, braised pork belly in warm spiced master stock served with blanched Asian greens and boiled egg. Their creative cocktail menu is a bit of tongue and cheek, with names such as the Ryan Rozzling. It's also the only place you'll find Tom Yum on their menu. Dessert is just as impressive with options like Kao Plak, a wild sticky rice pudding with caramelised pineapple and the works and Khanom Kluy Dtak, a layered dessert of smoked Thai sweet shortbread, salted coconut caramel and dried banana in rosewater cream.
Open just for dinner on the weekends and for lunch onwards during the week, the welcoming and wholesome dining experience at Saan will most definitely outweigh the inconvenience of finding parking in Ponsonby. Besides, the trek back to the car isn't so bad with a fully satisfied stomach.
Saan Auckland
160 Ponsonby Road, Ponsonby, Auckland 1011
+64 9 320 4237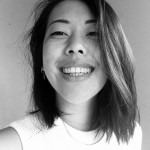 Lisa is Melting Butter's resident editorial and experiential events intern. Hailing from New Zealand, she is a Communications degree graduate who recently moved to New York City after spending the past year working with an award-winning boutique PR and events agency. She is a self-professed food, coffee and fashion addict who would marry this city if she could.
(All images courtesy of Saan Auckland. Photography by Jeremy Roth.)
The post Restaurant Find: Saan Auckland appeared first on Melting Butter.