If you weren't looking for it (or if you didn't know about it), you'd be hard-pressed to find Sasaki, Yu Sasaki's namesake Sydney restaurant. Since opening in April, the dinner-only venture – Sasaki's second; he also runs the matcha mecca Cre Asion café next door – has turned out a menu inspired by the best of Japanese artistry and hospitality.
Sasaki feels a world away from Sydney; it's hidden behind noren curtains, tucked behind Liverpool Street – and yet it's got nothing to hide. In fact, everything is on display. The restaurant is Sasaki's homage to his hometown. The brief was simple: Sasaki wanted to celebrate the makers and creators of Shimane (evidenced in the handmade tea vessels, sake bottles and spoons) as well as its recipes and homeliness. The tea, including Sencha with sakura (cherry blossom) or yuzu, is from his hometown too.
Design-wise, the space conforms to a quintessential Japanese aesthetic. It's light, bright, and filled with warmth. At only 24 seats, it's an intentionally intimate experience, with the kitchen peeking over the dining room and the eight-person bar letting presentation shine. Light tones, blonde woods (including the Tasmanian oak topping the bar) and a floor made entirely of tiny pebbles reflect the simplicity and intensity of the dishes; it's uncomplicated, and effectively so.
Dining here is a lesson in the details. Sasaki's highly seasonable menu explores Japanese precision and simplicity with Australian ingredients: familiar flavours in unexpected representations. The set menu features 10 dishes, including "daily rice", "daily soup" and hitokuchigashi – or, "one bite" little desserts. One day, it might be Nelson Bay oysters, speckled with drops of mandarin oil, followed by a smooth egg custard topped with ocean-rich crab. It could be asparagus tempura, served with a powder-fine matcha salt, or a gazpacho of red pepper beneath scrolls of raw Kingfish, or medallions of house-made duck sausage, paired with a fan of roasted duck breast. But save room for dessert: the plum sake custard is divine, but the 'caramel and nuts' is a floral vision.
Sasaki Sydney
102/21 Alberta Street, Sydney 2000
+ 61 2 868 9774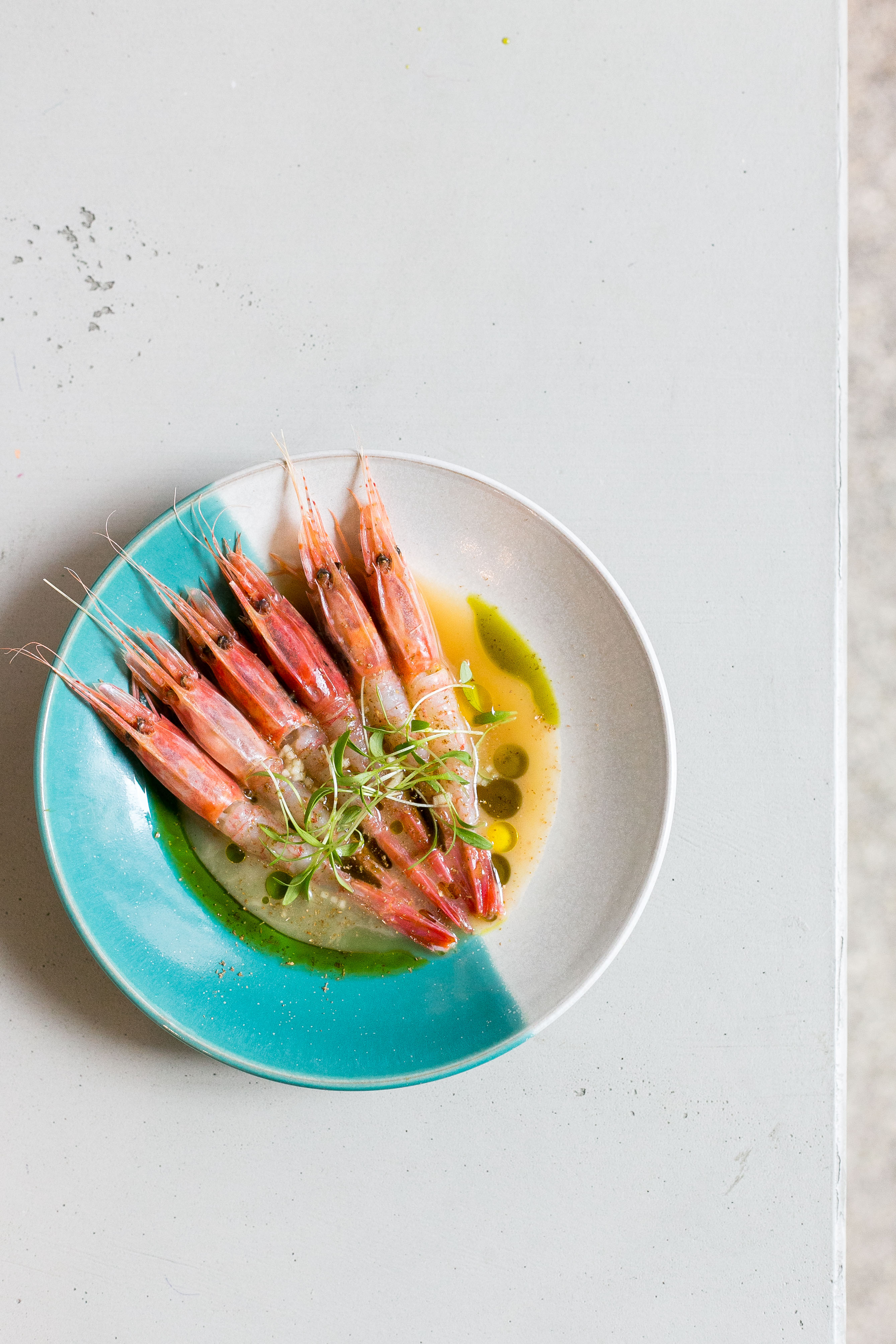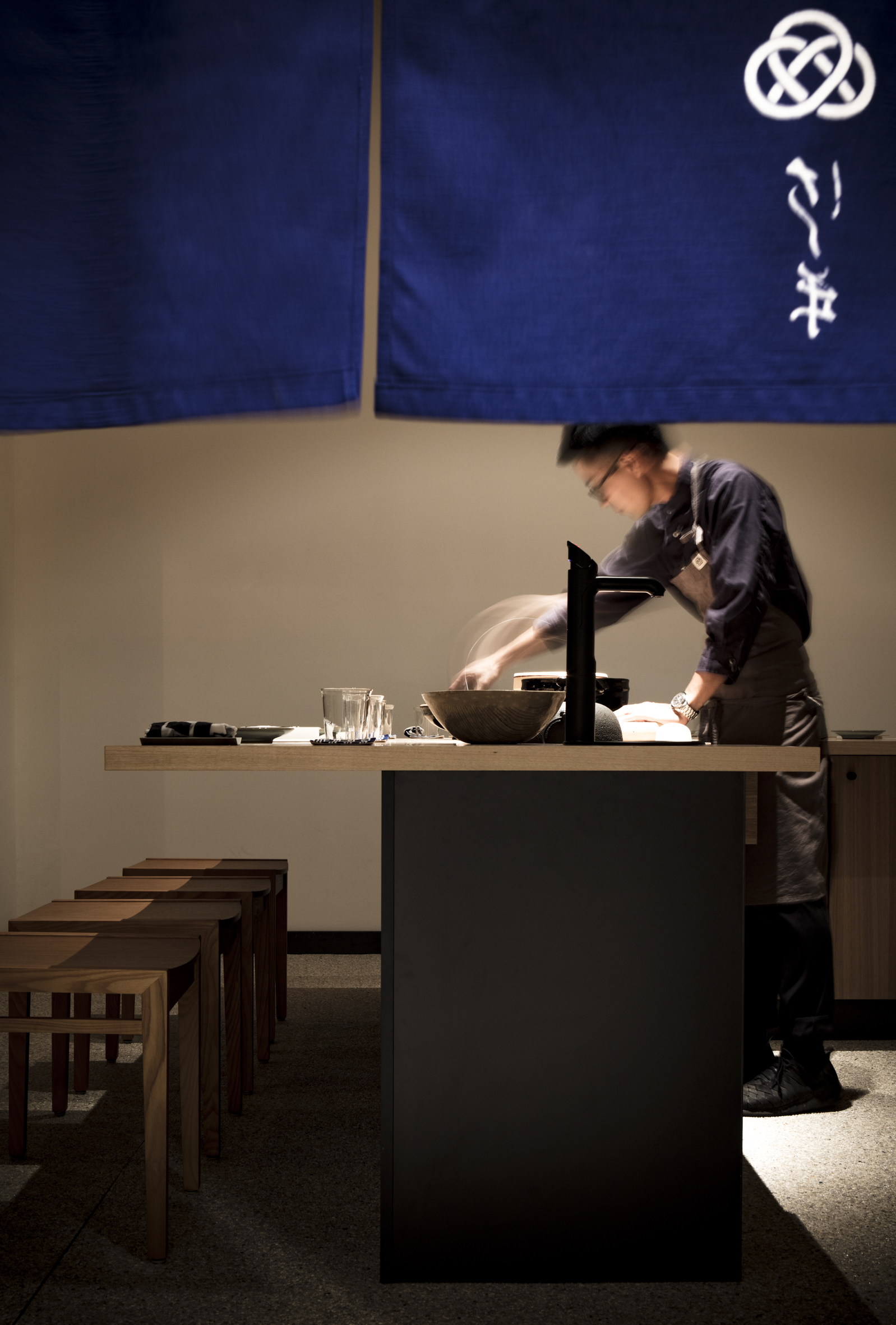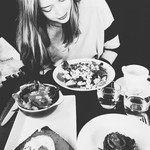 Riley Wilson is Melting Butter's Assistant Editor. A native Sydney-sider who grew up between Australia and the USA, with extensive travels throughout Europe along the way, she is also a freelance writer and editor, contributing to Broadsheet Sydney, The Sydney Morning Herald, and a variety of publications in Australia and overseas. She's deeply passionate about olives, oysters, postage stamps, and punctuation.
(Photos courtesy of Sasaki Sydney and Brett Boardman.)
The post Restaurant Find: Sasaki Sydney appeared first on Melting Butter.