Strut & Cluck London has shaken off the humble roots of its pop-up days at London's Shoreditch House, and is flourishing as the beautiful Mediterranean miracle it is today. A cozy, bright, and airy space, Strut & Cluck conjures up the irresistible feeling of dining al fresco with its ceiling adorned with plants and Edison bulbs and a warm, inviting vibe.
Opened by husband-and-wife duo Amir and Limor Chen, Strut & Cluck's menu is inspired by Eastern Mediterranean home cooking and uses seasonal, locally sourced and ethically raised ingredients. The emphasis is on grilling and roasting to perfection, and the dishes are perfect for sharing if you are dining with a group.
Notable dishes include the aubergine, feta and sweet potato bake, the charred cauliflower with lemon zest-infused crème fraîche, charcoaled turkey lettuce cups with spicy tahini and date molasses and hand-pulled turkey shawarma on grilled pita.
Strut & Cluck London
151-153 Commercial St.
Shoreditch, London E1 6BJ
+020 7078 0770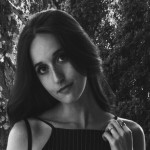 Riley is a graphic designer and travel writer presently living and working in Toronto. Currently making her way through the graphic arts world with a strong interest in layout design and a passion for minimalism. Riley is always planning her next visit abroad, seeking out the hidden gems in every city and sharing her findings on her website for curated city guides, Travelling Again.
(All images courtesy of Strut & Cluck London.)
The post Restaurant Find: Strut & Cluck London appeared first on Melting Butter.