Located in the historic Hayes Building on Teed Street is Lonely Auckland. This second flagship store of the cult brand and apparel label opened in late 2016 and presents an exploration of the layers of intimacy. 
Unlike most other stores with window displays, Lonely Auckland boasts a wall of pink plaster – piquing the curiosity of any walker-by. Enter via the long, sultry-lit tunnel and you'll find yourself at the center of the beautiful store. A tactile palette of oak, plaster, polished brass, and cast bronze is cleverly put together to produce a soft, private space and shopping experience.
Specially commissioned cast bronze fixings by New Zealand artist Kate Newby and the incorporation the works of mid-century female designers like Eileen Gray and Charlotte Perriand, underpins the Lonely brand's dedication to creativity and empowerment. Alongside their current season lingerie, swimwear and clothing, the store also has a select offering of scents by Maison Louis Marie and a curated range of jewellery by Anna Sheffield.
The space emulates the kind of serenity you experience while looking at Monet's 'Les Nympahéas'. And with customer service at its heart – quite literally at the center of the store – Lonely Auckland have materialised, not just in their apparel, but also in their store, what it means to be modern and romantic.
Lonely Auckland
6B Teed St, Newmarket, Auckland 1023
+64 9 522 1566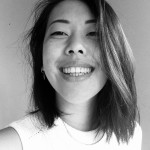 Lisa is Melting Butter's resident editorial and experiential events intern. Hailing from New Zealand, she is a Communications degree graduate who recently moved to New York City after spending the past year working with an award-winning boutique PR and events agency. She is a self-professed food, coffee and fashion addict who would marry this city if she could.
(Images courtesy of Lonely Auckland.)
The post Shopping Find: Lonely Auckland appeared first on Melting Butter.