Eat here, drink here, date here. The exposed brick walls, wooden floors and high windows of Sager + Wilde London are the perfect backdrop for the aforementioned activities, and that's all before delving into the carefully crafted, by-the-glass wine list.
Opened in 2013 after a successful stint as a pop-up in Shoreditch, husband and wife Michael and Charlotte Sager-Wilde launched their eponymous wine bar in Hackney, just steps away from the Geffrye Museum and Columbia Road Flower Market. The space is intimate, unpretentious, and definitely one of the more sought-after date spots in London.
The knowledgeable staff are enthusiastic about helping you choose the perfect glass you are looking for. Sager's no-nonsense attitude has allowed him to curate a lovely and rather affordable rotating wine selection that is personal, simple and strikes a perfect balance between natural and fine wines.
The snack menu is uncomplicated, comprised of small plates like sourdough, olives, various cheeses and charcuterie, as well as delicious cheese toasties.
Stop by their second location on Paradise Row, nestled inside a beautiful historic railway arch. Have a seat on the terrace and enjoy a modern British brunch or dinner and free corkage on Sundays and Mondays.
Sager + Wilde London
193 Hackney Road
London E2 8JL, UK
+44 20 7613 0478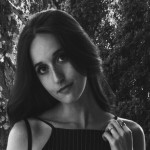 Riley is a graphic designer and travel writer presently living and working in Toronto. Currently making her way through the graphic arts world with a strong interest in layout design and a passion for minimalism. Riley is always planning her next visit abroad, seeking out the hidden gems in every city and sharing her findings on her website for curated city guides, Travelling Again.
(Images courtesy of Sager + Wilde London.)
The post Wine Bar Find: Sager + Wilde London appeared first on Melting Butter.